Our Company
In 1987, Michael Stankoski put out the first edition of "The Jungle Outpost" a 16 page mail order catalog specializing in music memorabilia and clothing. After graduating from the Art Institute of Ft. Lauderdale with degrees in Marketing Management and Music and Video Business, he worked at music video networks, production houses and as a freelance videographer prior to incorporating the company with a focus on visual arts in 1998.
By 2008, with increased access to the internet and the emergence of streamlined distribution, JungleTV built out a larger studio space in St. Lucie West and expanded its market focus, leveraging this new power to help it's clients tell their stories to an ever-wider audience.
Our team is growing, and with it our capacity to offer the best in talent and technologies. Today, JungleTV proudly offers a comprehensive suite of video & visual arts services that includes video production, post production, commercial photography, file conversion services, and video transfers/duplication. We're experts in visual arts, and we maintain a commitment to providing exceptional customer service.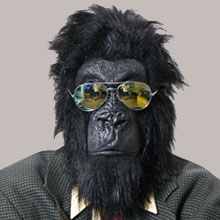 Michael Stankoski
Director/Exec. Producer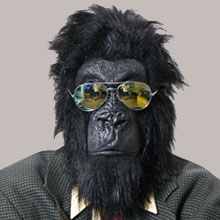 Jon Schellenger
Director of Photography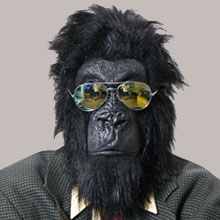 Greg Jocoy
Editor/Compositor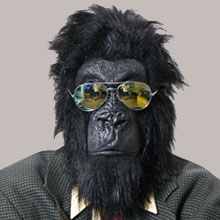 Dan Harriger
Editor/Photographer
I would like to express my happiness with Mike Stankoski and Jungle TV. As an automotive client, we obviously do plenty of advertising. However, the Wallace Automotive Group's electronic focus was usually on radio. So when we decided to add television to our mix we needed to find the right partner to help with production. We interviewed many vendors and were pleased to discover Mike and Jungle TV.

Now, three years later, Mike has assisted in the creation of many television campaigns for us. Each time he has been able to take the concepts that we were looking for and make them even better. Mike has been an asset to us. I would recommend his talent and guidance to anyone looking to build a professional custom television spot for their business.
I have had the pleasure of working with Mike on the planning, execution and delivery of several projects for Seacoast. In every instance Mike was a true professional. He sought to understand our needs, would clarify to ensure his understanding, offered ideas and was a tremendous collaborator.
I cannot praise Michael Stankoski and Jungle TV enough….in my business I need quality and timely productions done. I can always turn to Michael for great work….he has been there for my team and myself and he delivers a first class product….I highly recommend his talent to anyone that requires professionally developed and produced television commercials.
Our experience with JungleTV has been enjoyable and rewarding. We couldn't be more pleased with the videos they produce for our company. They capture the very essence of our business, presenting us in the best way and helping to attract quality clients. JungleTV is committed to excellence and it shows in everything they do.
Thank you for your wonderful wonderful work! You are truly a gem! I mean this from the bottom of my heart, when I say I have never, ever worked with anyone faster, more talented and creative than you!

I worked for many ad agencies in Manhattan…and in Chicago and Atlanta! You by far …OVERSHADOW all of them with your ability to interpret my ideas, develop creative concepts of your own, and integrate everything into a complete campaign that reinforces the Sunrise Theatre Brand! I'm fortunate to have you as a partner!!!